Robert Lominack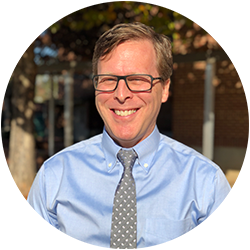 Robert is originally from Greenville, SC. After graduating from the University of the South in Sewanee, Tennessee, he attended Northeastern University School of Law. He then worked in Washington, DC and also obtained a Masters in Advocacy from Georgetown Law Center. In 2000, he moved to Columbia to specialize in death penalty cases. After almost 15 years of practicing law, Robert became a teacher at Dreher High School. At the same time, he co-founded Achieve Columbia, a non-profit group that builds long-lasting and deep relationships with middle school and high school students and their families through a unique combination of group and individualized mentoring, tutoring, resource coordination, and counseling to ensure that each has the opportunity to succeed.
After the 2016-2017 school year, he decided to take on the responsibilities of Achieve Columbia full time as its executive director. In 2018, Robert agreed to become Executive Director of RCPEP and Achieve Columbia became RCPEP's flagship program.
Caitlin Matthews, Social Worker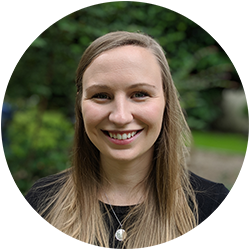 Caitlin is a 2014 graduate of Presbyterian College with a Bachelor's degree in English. She completed a Master's degree in Social Work at the University of South Carolina in 2016. Before working with RCPEP, Caitlin was the Student Services Coordinator for Achieve Columbia. In that role, Caitlin worked with all of our students as a case manager and resource coordinator. She was also responsible for communicating with mentors and teachers, coordinating volunteers, and working with parents to ensure the success of our students. As RCPEP's full-time social worker, Caitlin's primary focus will be with the Resiliency Team at Jackson Creek Elementary while she continues to work with our students at Dreher High School. In her free time, Caitlin spends time with her dog Millie and going to PC football games where her fiance, Roland, coaches.
TaNesha Bryant, Behavior Interventionist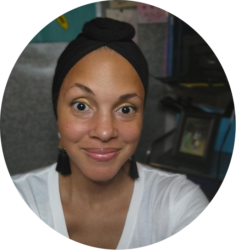 TaNesha Bryant is the behavior interventionist for the Resiliency Team at Jackson Creek Elementary School. TaNesha is originally from Portland, Maine and is currently working on her Special Education Degree at South Carolina State University. Working with children has been something that she has wanted to do since 3rd grade. For the past seven years, TaNesha has worked as an assistant in public schools. Working with children to help them find the coping skills they can use to be successful in school and at home is a passion of hers. In her free time TaNesha likes to make new family memories with her husband and 3 children.