Robert Lominack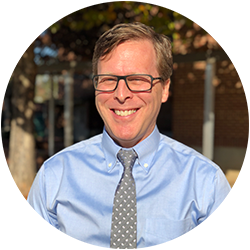 Robert is originally from Greenville, SC. After graduating from the University of the South in Sewanee, Tennessee, he attended Northeastern University School of Law. He then worked in Washington, DC and also obtained a Masters in Advocacy from Georgetown Law Center. In 2000, he moved to Columbia to specialize in death penalty cases. After almost 15 years of practicing law, Robert became a teacher at Dreher High School. At the same time, he co-founded Achieve Columbia, a non-profit group that builds long-lasting and deep relationships with middle school and high school students and their families through a unique combination of group and individualized mentoring, tutoring, resource coordination, and counseling to ensure that each has the opportunity to succeed.
After the 2016-2017 school year, he decided to take on the responsibilities of Achieve Columbia full time as its executive director. In 2018, Robert agreed to become Executive Director of RCPEP and Achieve Columbia became RCPEP's flagship program.
Abney Durham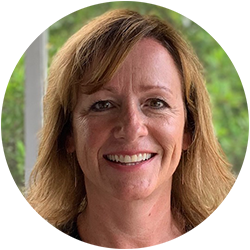 Abney is RCPEP's Development and Outreach Coordinator. She is responsible for organizing RCPEP house parties, providing assistance with social media, fundraising and other logistics, as well as administrative support for the Executive Director. Abney is a parent of two Richland One students and has been actively involved in their schools by serving on two SIC committees, as well as many PTO volunteer roles. She was thrilled to have the opportunity to join RCPEP in their efforts to support our local schools. Abney graduated from Hollins University and then graduated from the National Center for Paralegal Training. She worked as a paralegal in Atlanta for single practitioner, a large law firm, and an international corporation. Abney returned to Columba in 2001 where she worked for a mid-sized law firm as well as the National District Attorney's Association at the National Advocacy Center.
Caitlin McMahan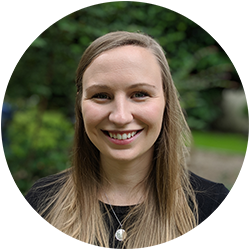 Caitlin is a 2014 graduate of Presbyterian College with a Bachelor's degree in English. She completed a Master's degree in Social Work at the University of South Carolina in 2016. Before working with RCPEP, Caitlin was the Student Services Coordinator for Achieve Columbia. In that role, Caitlin worked with all of our students as a case manager and resource coordinator. She was also responsible for communicating with mentors and teachers, coordinating volunteers, and working with parents to ensure the success of our students. As RCPEP's full-time social worker, Caitlin's primary focus will be with the Resiliency Team at Jackson Creek Elementary while she continues to work with our students at Dreher High School. In her free time, Caitlin spends time with her dog Millie and going to PC football games where her fiance, Roland, coaches.
Stacey Shields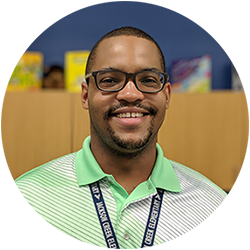 Stacey Shields began his professional career as a graduate from Western Carolina University with a bachelor's degree in criminal justice. Initially thinking he may follow in family footsteps and seek a career path in the police force, Stacey quickly learned that his passions were elsewhere. In his early career, Stacey was offered a position as an instructional assistant in a self-contained special education classroom. He quickly learned that having the opportunity to support and lead children in the educational setting complimented his patient, kind & compassionate personality. Stacey begins his work with Resilient Richland with over seven years experience as an instructional assistant for students of a variety of ages and abilities. He is so excited to continue his career in education and have the continued opportunity to support student success. In his free time, Stacey enjoys spending time with his wife-to-be and one year old son, caring for their two dogs, jamming out to good music, & watching ESPN whenever he can.